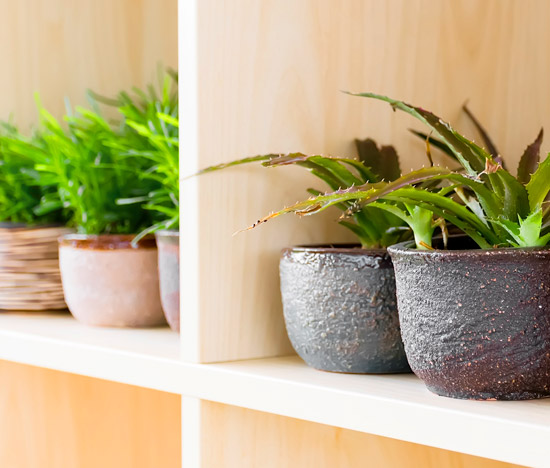 We're All Green Thumbs
Green up your space with a plant from our thoughtful collection, which includes everything from bromeliads and azaleas for a pop of color to succulent gardens of all stripes.
Sources as varied as NASA and Pinterest point to the benefits (and beauty!) of having plants in the home or office. They're proven purifiers, eliminating toxins from the air, converting carbon dioxide into oxygen and humidifying the space around them. Studies show that they reduce stress, help us sleep and even aid in recovery during hospital stays.
Shop our array of green and flowering plants, welcoming a trendy fiddle leaf fig or health-giving pothos into your home. A long-lasting plant instantly gives your space that fresh, modern look. It's truly the gift that keeps on giving.