Selecting the best flower bouquet to celebrate a special event or send to a loved one is an important task. Depending on the occasion, you may want to choose a symbolic collection of blooms that conveys a message of love, gratitude, congratulations, positivity, sympathy, or encouragement. Of course, you can always consult The Language of Flowers to find out what each specific bloom represents, but perhaps the ideal stem is out of season or out of stock. Learning what flower color symbolizes what can also lead you down a successful path to the perfect floral bouquet for any occasion or person.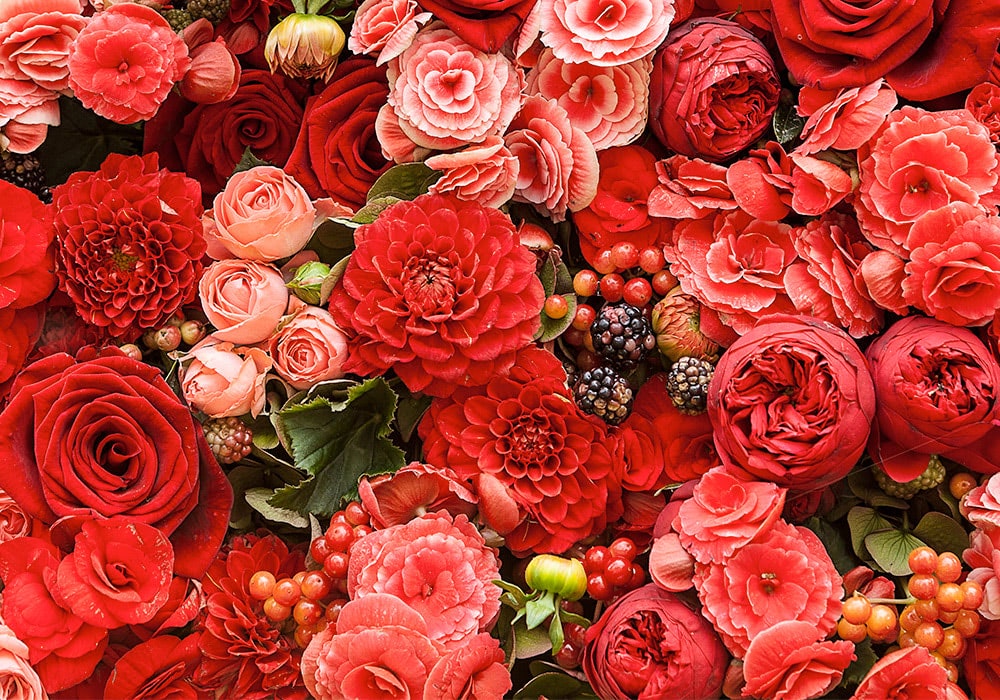 Red Flowers: Romance & Passion
The symbolism of red flowers runs deep and includes passion, love, desire, romance, beauty, respect, admiration, courage, and strength. The most famous holiday to gift red flowers is Valentine's Day. However, anniversaries, proposals, and other romantic occasions certainly call for stunning red blooms as well, such as roses, carnations, poppies, anemones, protea, amaryllis, and bold, tropical anthurium and hibiscus.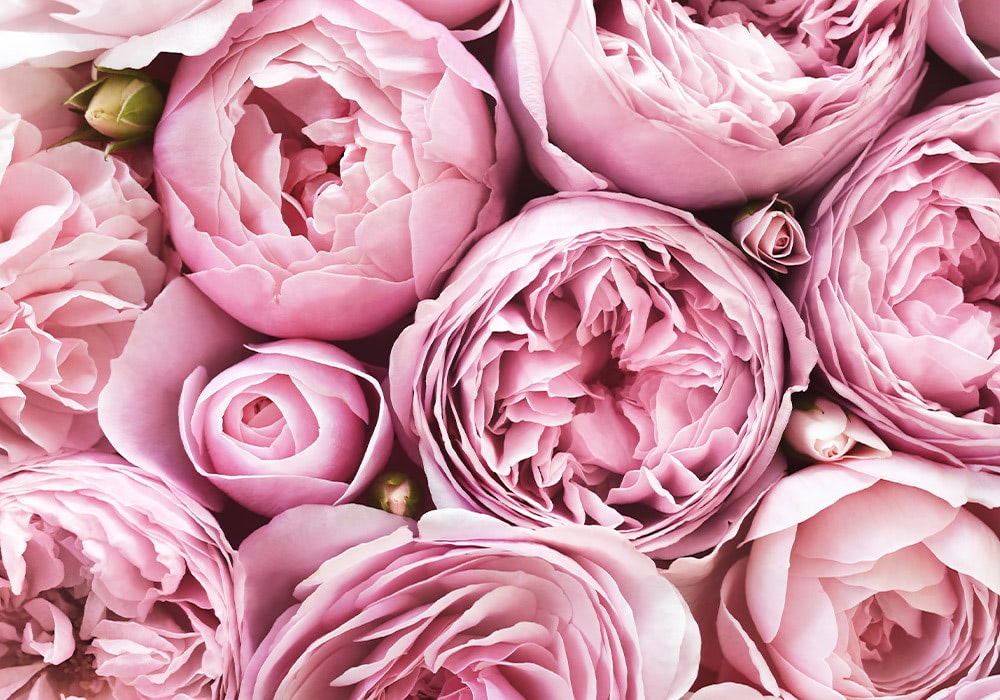 Pink Flowers: Femininity & Grace
Alluring pink flowers symbolize a long list of things, from platonic love and sensitivity to joy and playfulness. Femininity, grace, gentleness, youth, innocence, thoughtfulness, happiness, appreciation, admiration, and spontaneity are also connected to pink flowers. Whether you are celebrating a baby shower, Mother's Day, or a child's birthday, pink flowers are a special and charming way to honor the occasion. Flowers that bloom in gorgeous pink hues include peonies, ranunculus, lilies, snapdragons, orchids, hibiscus, anthurium, hydrangea, tulips, roses, gerbera daisies, and so many more.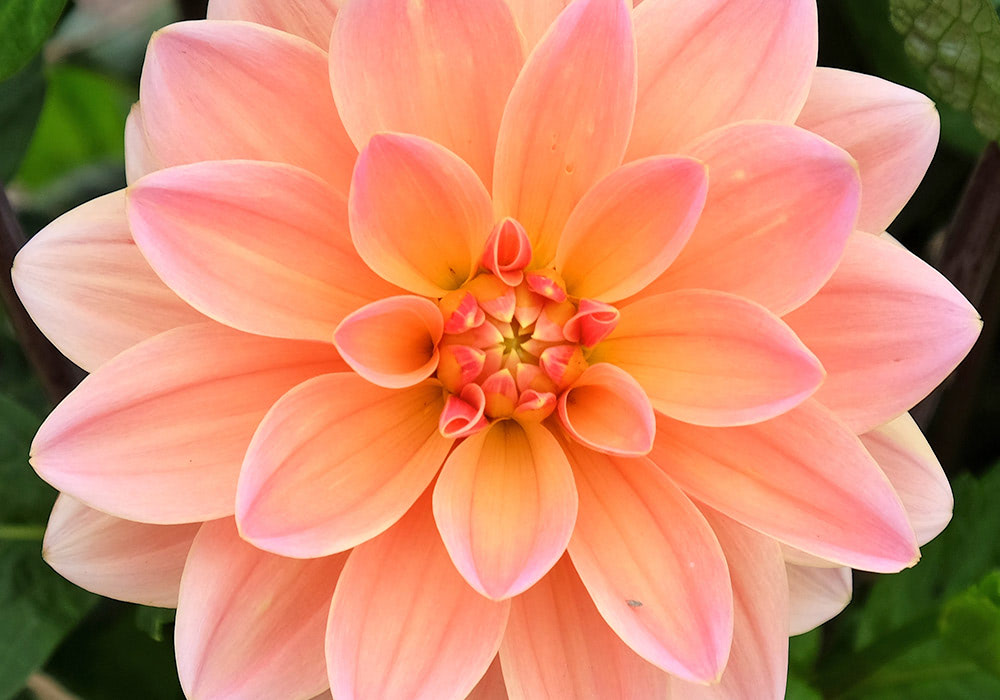 Peach Flowers: Sweetness & Gratitude
Pretty peach flowers are symbolic of sweetness, sincerity, genuineness, appreciation, and gratitude. The symbolism of peach flowers allows us to warmly welcome houseguests or thank someone for their generosity. Look towards lovely peach blooms like tulips, ranunculus, roses, alstroemeria, carnations, lisianthus, gladiolus, and gerbera daisies to send a sincere and heartfelt message to friends, neighbors, and loved ones.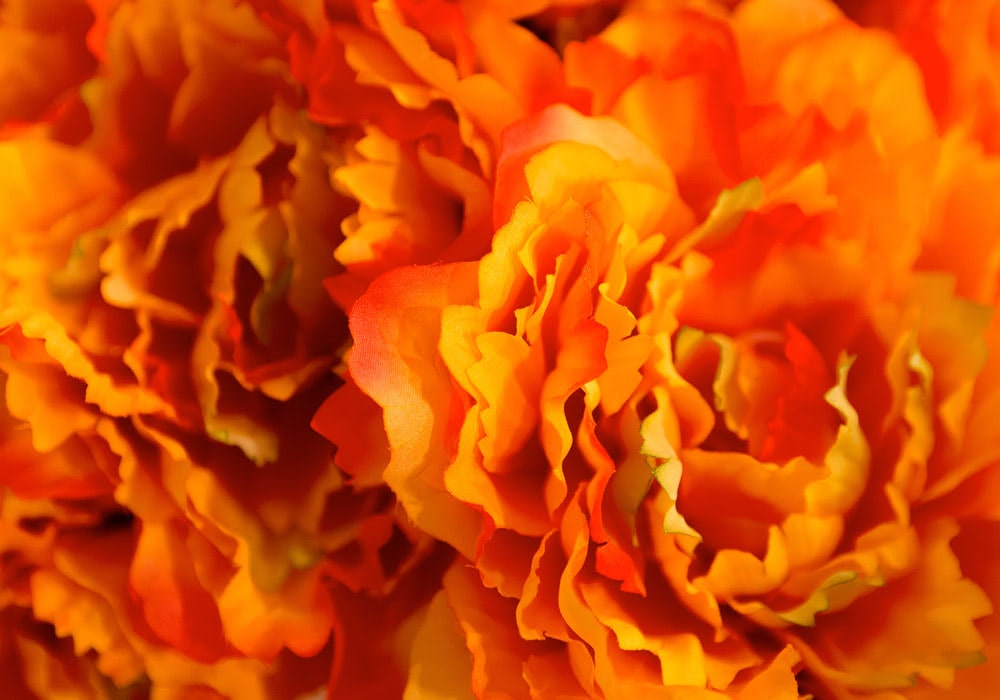 Orange Flowers: Enthusiasm & Success
The symbolism of orange flowers is unique as these blooms represent enthusiasm, exuberance, excitement, passion for work and life, success, joy, warmth, and happiness. This wonderful and encouraging flower color is brilliant for celebrating a new job, a promotion, or even a housewarming. Orange blooms like birds of paradise, gerbera daisies, alstroemeria, orchids, lilies, hibiscus, dahlias, chrysanthemums, and calla lilies also make excellent gifts for people who might need a boost in creativity or excitement.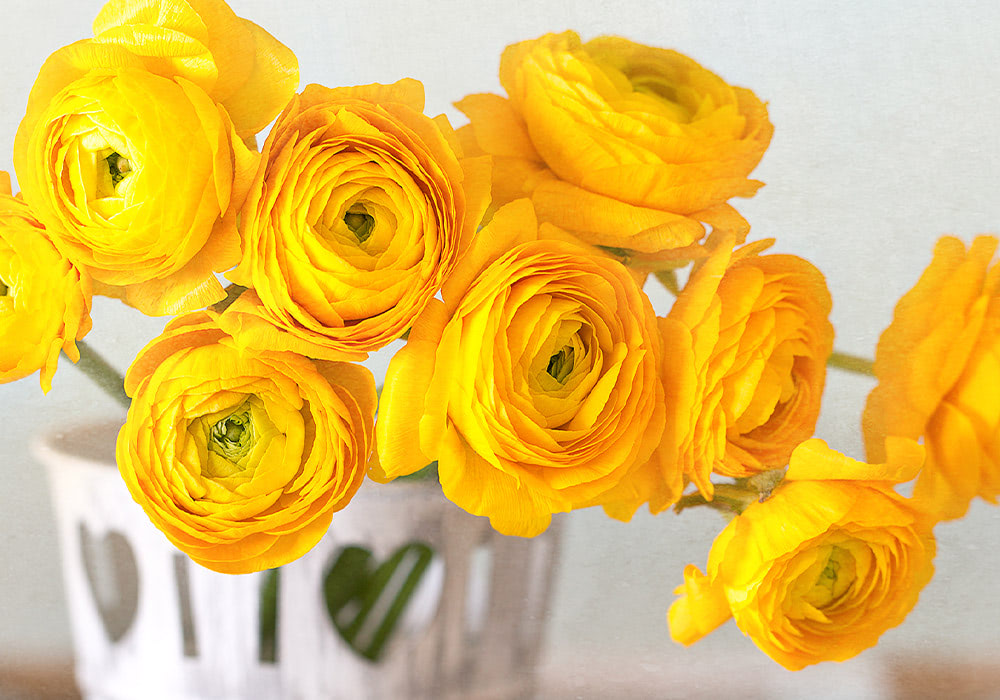 Yellow Flowers: Happiness & Positivity
Symbolizing happiness, joy, positivity, friendship, pride, lightheartedness, and new beginnings, yellow flowers are bursting with sunshine. Cheerful yellow blooms can be found almost all year round, from lilies, daffodils, and tulips in the spring to summer sunflowers and daisies and autumn's chrysanthemums, dahlias, and Craspedia billy balls. Yellow flowers are the ideal go-to bloom for family and friends who need a little pick-me-up or cheer and happiness to warm their home.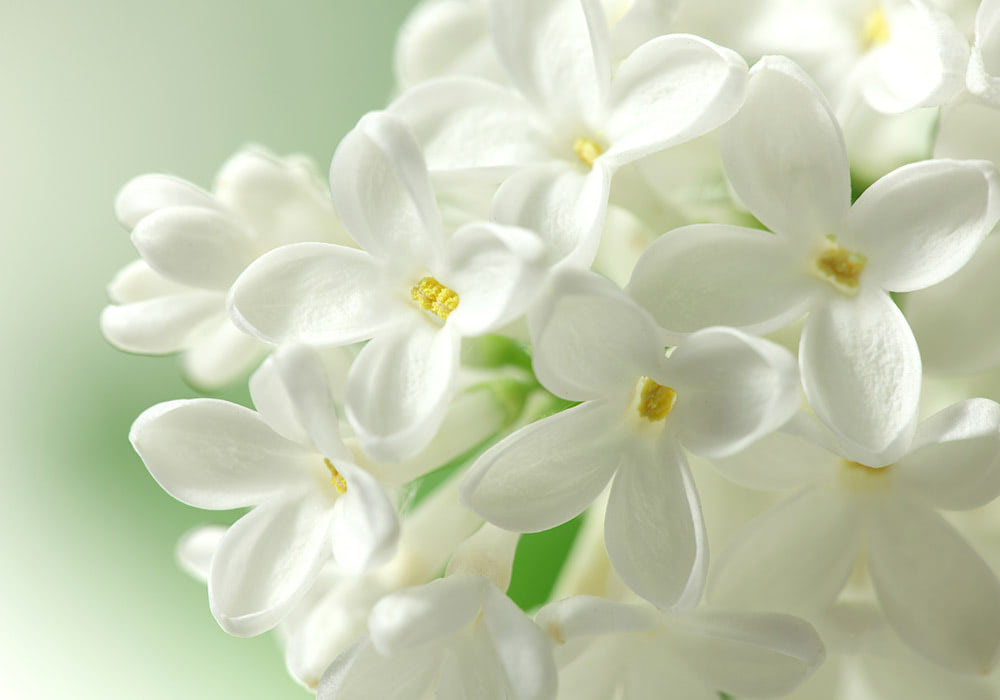 White Flowers: Purity & Sympathy
Symbolic white flowers are often used to convey messages of sympathy, especially blooms like lilies, roses, gladiolus, carnations, and chrysanthemums. White flowers represent things like purity, innocence, thoughtfulness, reverence, modesty, humility, honesty, fidelity, perfection, and elegance. In addition to sympathy and bereavement bouquets, white flowers such as anemones, hydrangeas, daisies, calla lilies, ranunculus, peonies, and alstroemeria are also used to celebrate weddings and are commonly included in bridal bouquets. It is also said that white flowers enhance the symbolism of other flower colors when arranged together in bouquets. For instance, a red rose might become more passionate and romantic when white lilies are nestled alongside them.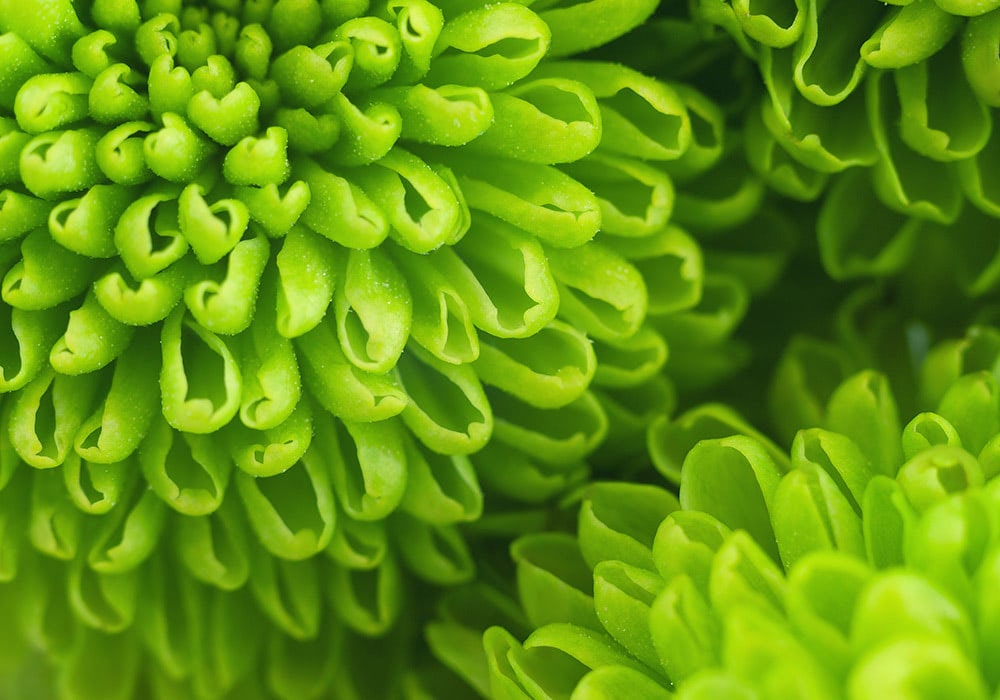 Green Flowers: Harmony & Luck
The symbolism behind green flowers is good luck, good fortune, harmony, resilience, wellness, good health, optimism, rebirth or renewal, springtime, and youthfulness. In addition to celebrating a new chapter in life, green flowers like gerbera daisies, orchids, hydrangeas, button pompon chrysanthemums, hellebores, zinnias, and more, are also ideal for wishing someone a speedy recovery. You may spot beautiful green flowers in the next "Get Well Soon" bouquet you send or receive.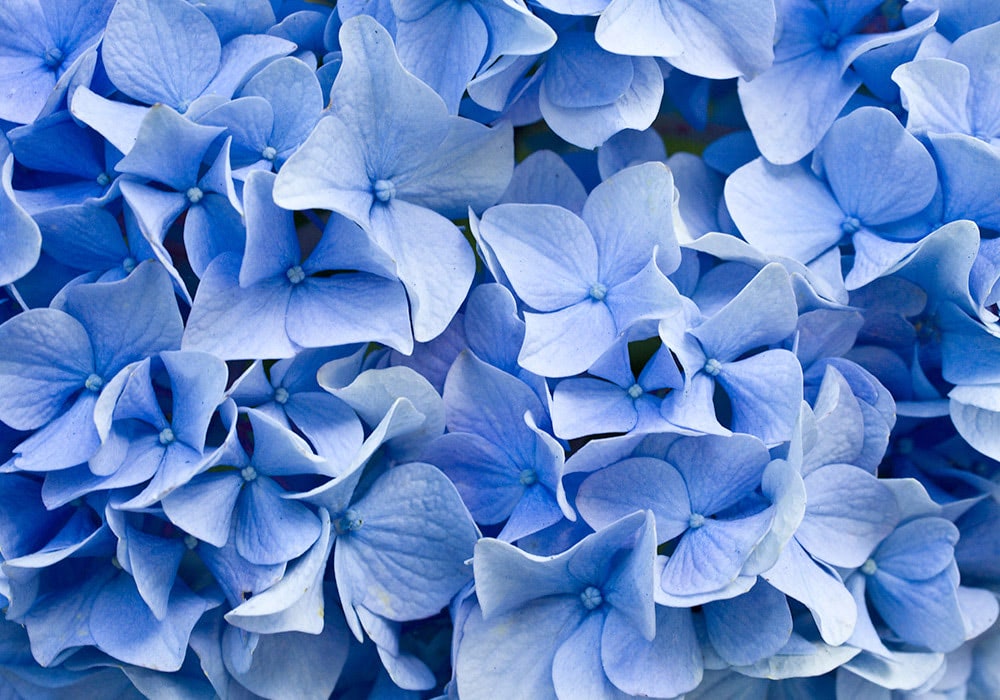 Blue Flowers: Peace & Tranquility
Blue flowers symbolize peace, serenity, relaxation, tranquility, and support, as well as openness, intimacy, and commitment. Soft blue flowers, specifically hydrangea, delphinium, orchids, hyacinths, cornflower, bellflowers, and forget-me-nots, are a wonderful sentiment to gift someone who is going through a difficult or stressful time. These blue beauties are believed to calm our worries, stress, and other negative emotions.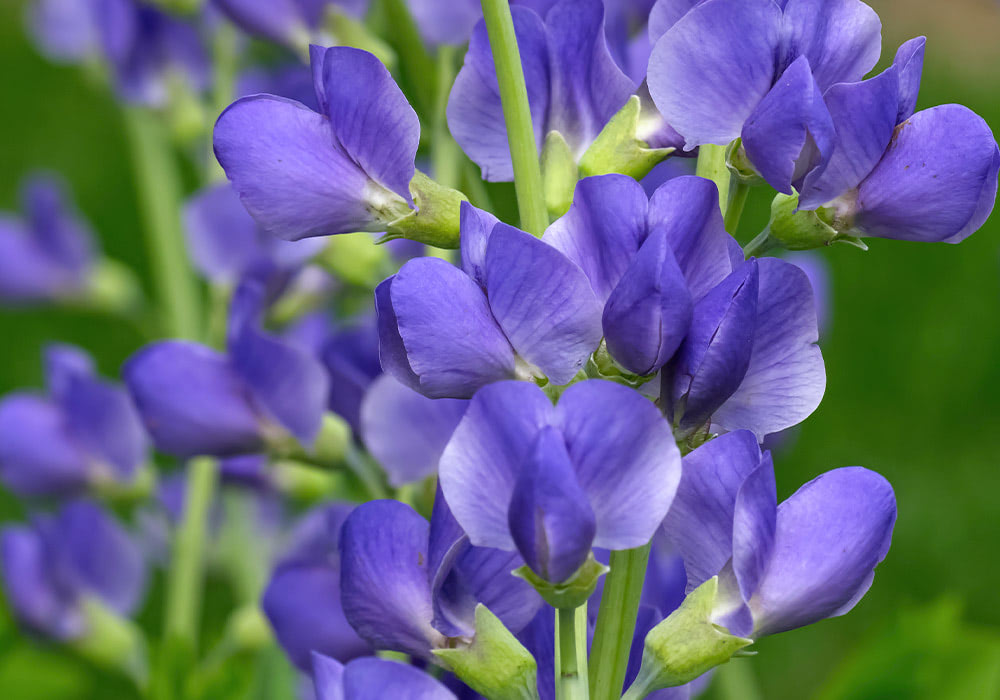 Indigo Flowers: Wisdom & Integrity
Combining the best of vivid blue and purple hues, indigo flowers symbolize balance, integrity, intuition, mystery, sincerity, structure, and wisdom. Some might gift indigo flowers like blue thistle, anemones, larkspur, orchids, cornflower, iris, and aster to people they look up to as mentors, such as parents, grandparents, teachers, and bosses.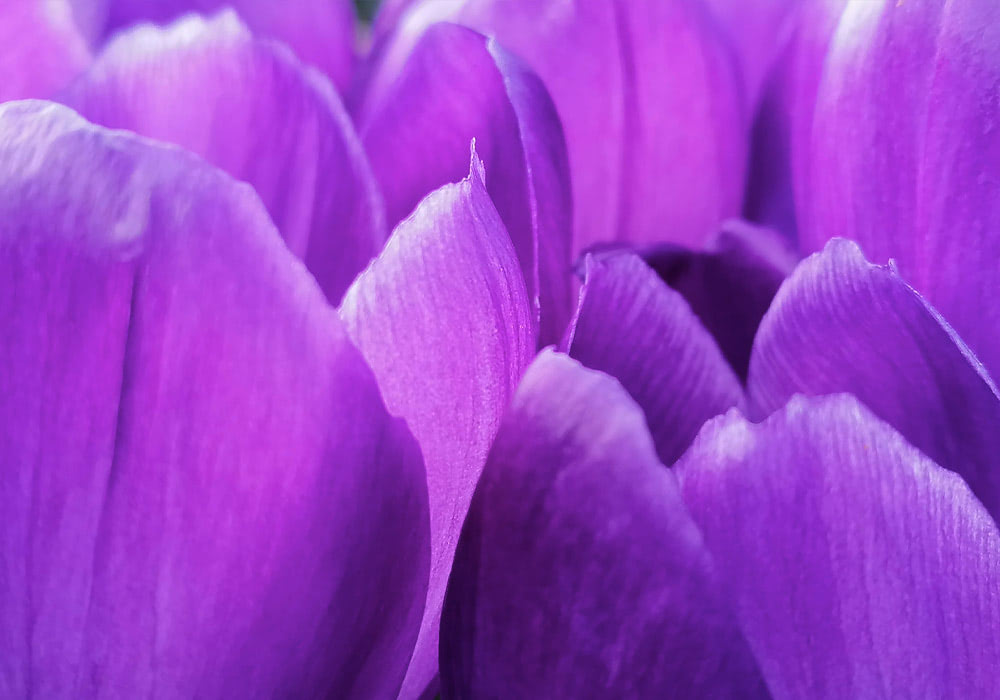 Purple Flowers: Royalty & Admiration
Purple flowers are symbolic of admiration, adoration, dignity, wealth, royalty, refinement, success, tradition, pride, accomplishment, elegance, creativity, and life transitions. As such, purple flowers prove to be remarkable blooms to celebrate a graduation from high school, college, or graduate school. You can find bold purple hues in flowers like calla lilies, orchids, aster, carnations, dianthus, hyacinths, larkspur, gladiolus, lisianthus, and hydrangeas.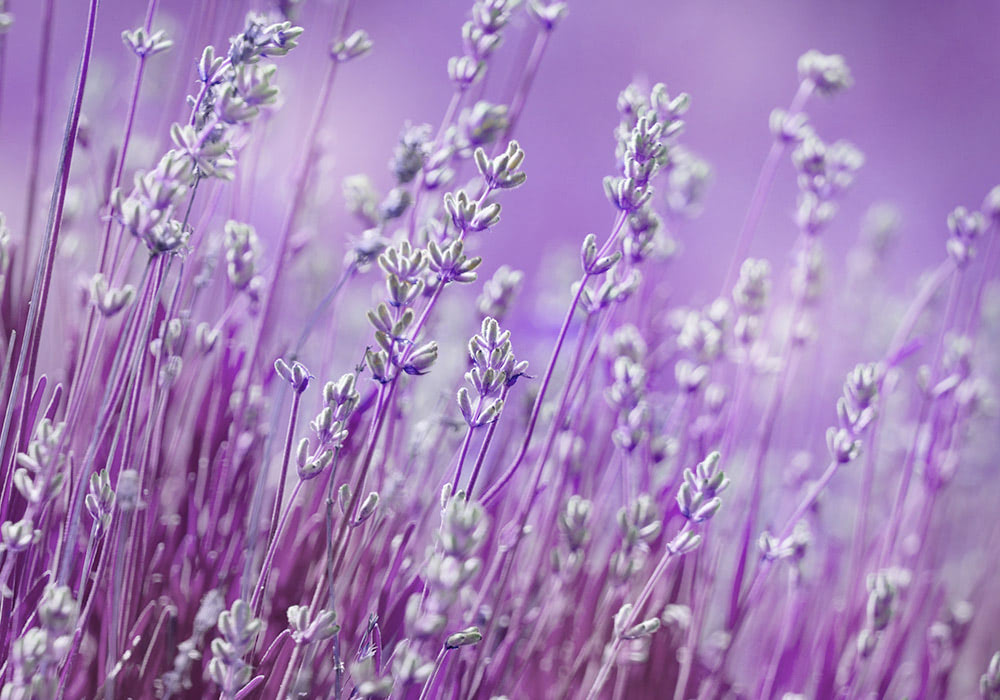 Lavender Flowers: Refinement & Elegance
Symbolizing refinement, elegance, grace, youth, and femininity, lavender flowers are perfect for celebrating women and children. Baby showers and kid's birthday parties may be adorned with lavender blooms as centerpieces, floral arches, and more with orchids, tulips, waxflower, wisteria, lilacs, and of course, lavender.
Each of life's little moments deserves to be honored and commemorated with a stunning bouquet of flowers. Whether you are looking for the perfect holiday gift or centerpiece, a thoughtful arrangement for a friend, or a simple romantic bouquet for your sweetheart, let the colorful symbolism of flowers guide you.