Peoples Flower Shops & Savon Cash & Carry Flowers are proud to announce the launch of their "Better World Initiative." We are initiating a company wide effort to minimize our environmental footprint by embarking on a path of more green and sustainable practices. Peoples Flowers
"Better World Initiative
" uses leftover greenery from flower arrangements that normally goes into the landfill and sends it to
Soilutions
, a green waste recycler and compost manufacturer in Albuquerque, NM.
All significant journeys begin with this important first step. We invite you to join us as we strive to become part of the solution in improving the health of the planet. As a long standing member of the Albuquerque community, we at Peoples Flowers and Savon Cash & Carry believe that it is time we played our part in working to conserve our natural resources and to improve theenvironment we all share as a global community.
Goals Of Our Initiative
Reduce, Reuse & Recycle
We are implementing a program to recycle all waste materials that can be effectively diverted from the landfill. Our paper, glass, metals and plastics will be separated in designated containers and sent to appropriate recycling facilities for future use. The cuttings from our flowers and plants will be separated and composted to provide nutrients for other plants to grow.
Sustainable Products
Over 50% of our flower and plant products are purchased from certified sustainable growers and those who manage their fields in an environmentally responsible manner. We are now focusing our purchasing efforts to continually increase this percentage. Our goal is to strive for complete transparency in our product selection.
Product Promotions
We want to offer all of our customers the opportunity to make a better environmental choice when they are purchasing their flowers for friends, family and loved ones. So, we will be offering the Better World Bouquet, a monthly feature of 100% certified flowers, in 100 recycled vases, with a promotion to have the customer return (recycle) the vase for a discount on their next flower purchase. We want our customers to know that we are taking this Initiative seriously, and that we want them to directly benefit from this effort in the flowers they buy.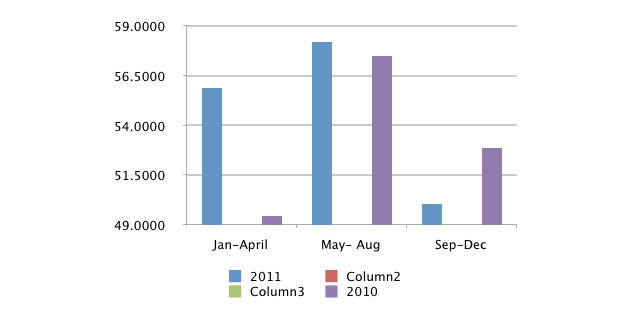 Starting out the year we were not doing very well…we were sending more to the landfill than we did in 2010. But you got a handle on it and by the end of the year we were sending less. Great Job!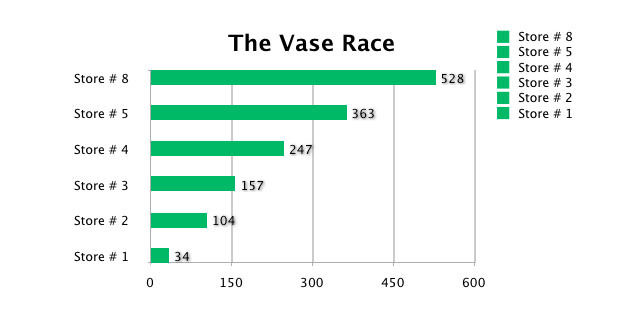 The Results

144 Tons of Green Waste was recycled and sent to Soilutions!! That is a lot that we saved from going to the Landfill! Great Job Everyone and way to help out our Beautiful Land!!!

We recycled 35,400 pounds of cardboard and paper last year!!! That is so Great!! Thank you everyone, you are truly making a difference for our Children and their Children!