When we think of the winter holiday season, Thanksgiving and Christmas are usually the first occasions that come to mind; thanks to the number of people who look forward to these festivities, they tend to get the most attention. They encourage us to reunite with our families, decorate with flowers and seasonal decor, and gather around the table to enjoy delicious feasts. But what other holidays in winter are equally important and merit acknowledgment, reflection, celebration, and, of course, flowers? From pop culture creations to festivals of new beginnings, these are the occasions to elevate with the beauty of winter blooms.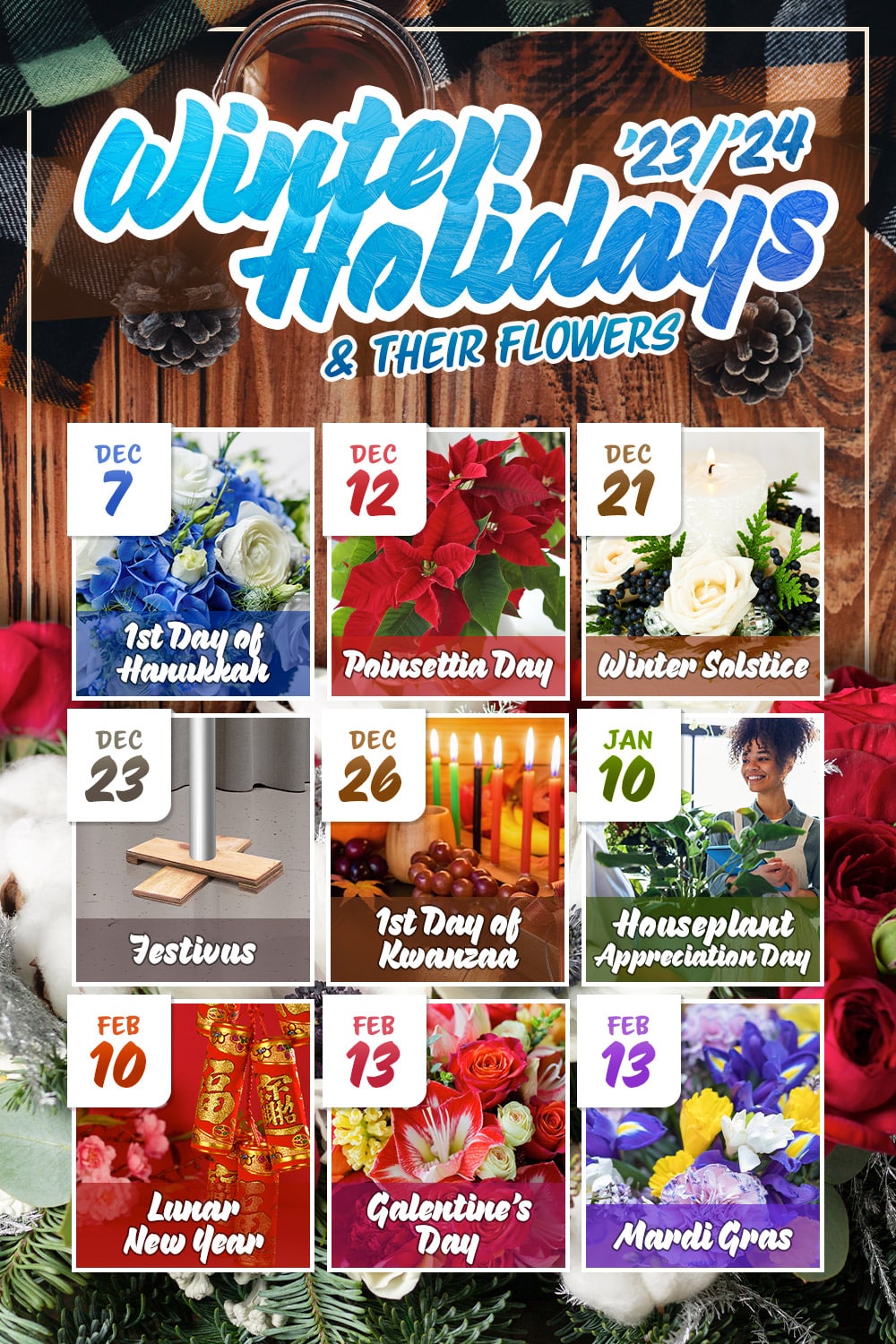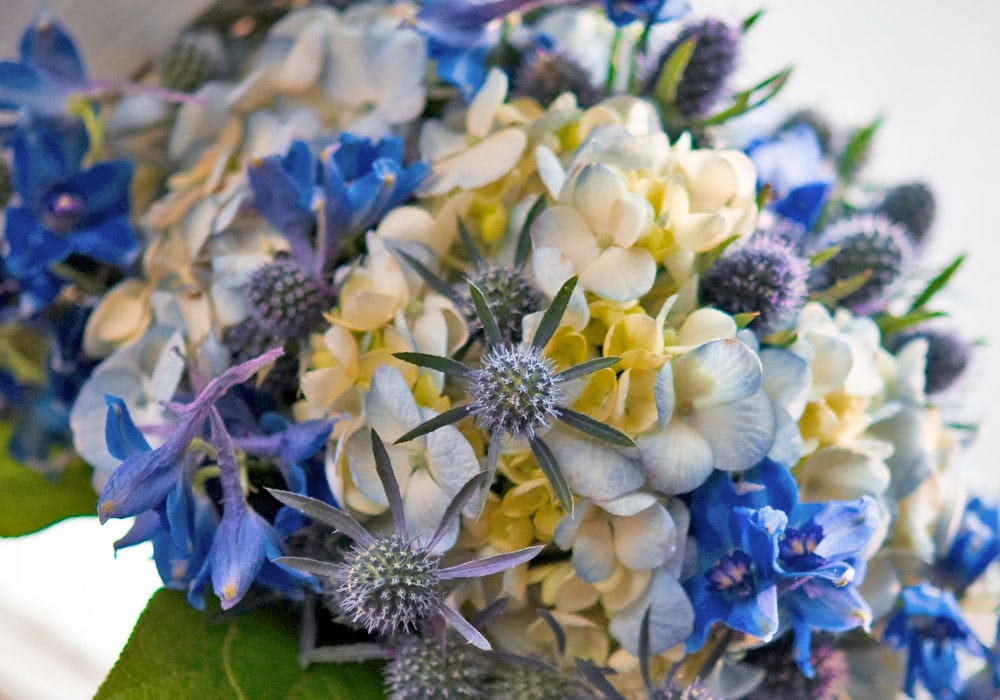 Hanukkah: December 7 - 15, 2023
Also called the Festival of Lights,
Hanukkah
is a Jewish holiday that celebrates the victory of the Maccabees when they reclaimed their sacred temple. Once recovered, they only found a small amount of oil for their holy candle, yet it stayed lit for eight days and nights. Jews commemorate the occasion by lighting candles on a menorah - one for each night - and enjoying traditional fried foods. Adorn your Hanukkah table with a centerpiece filled with white and blue flowers, such as lilies, roses, delphinium, and baby's breath. Select a blue vase to complement the blooms, especially if you opt for an all-white arrangement. Brighten the doorsteps of your friends and loved ones who celebrate with a fresh floral delivery accompanied by sweet treats to enjoy with their gelt.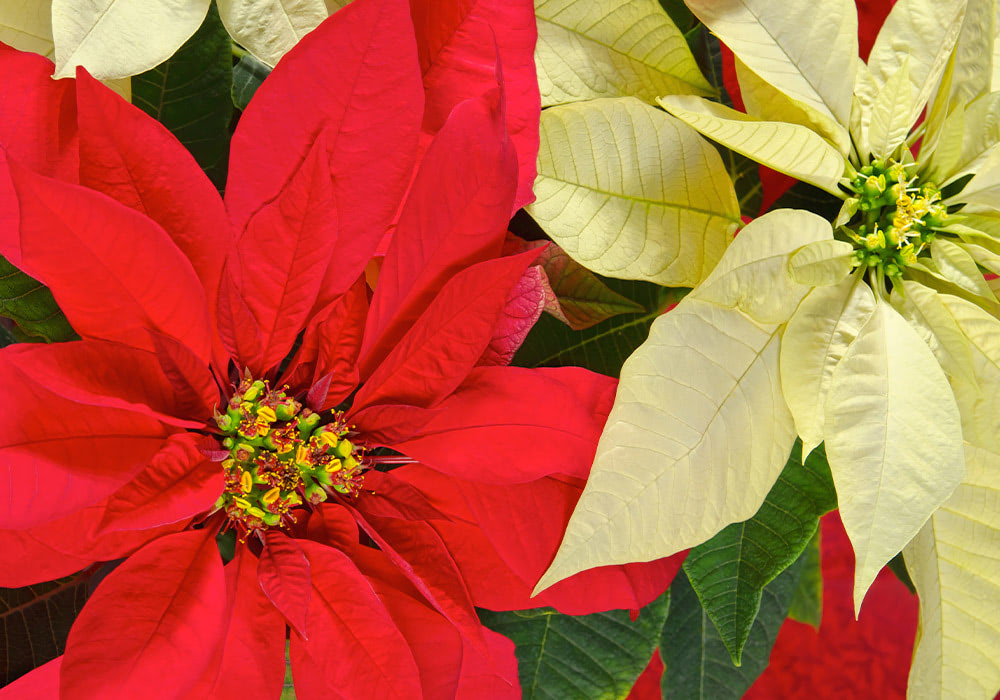 Poinsettia Day: December 12, 2023
Few plants are more emblematic of the
holiday season
than poinsettias, with their bright red and vibrant green leaves. Celebrate these festive beauties on Poinsettia Day, which falls on December 12 every year. Founded in 2002, it is named after Joel Roberts Poinsett, who's credited with introducing poinsettias into the United States via their native Mexico; they have a long history there, where they are called "la flor de Nochebuena." Poinsettia Day is the perfect time to decorate your home, inside and out, with their red or white foliage. Set several poinsettias on your porch to add a much-needed pop of color to the winter landscape. Inside, they flank the floorspace beneath mantelpieces nicely. Don't forget to send poinsettias to friends and family to kick off the holiday season.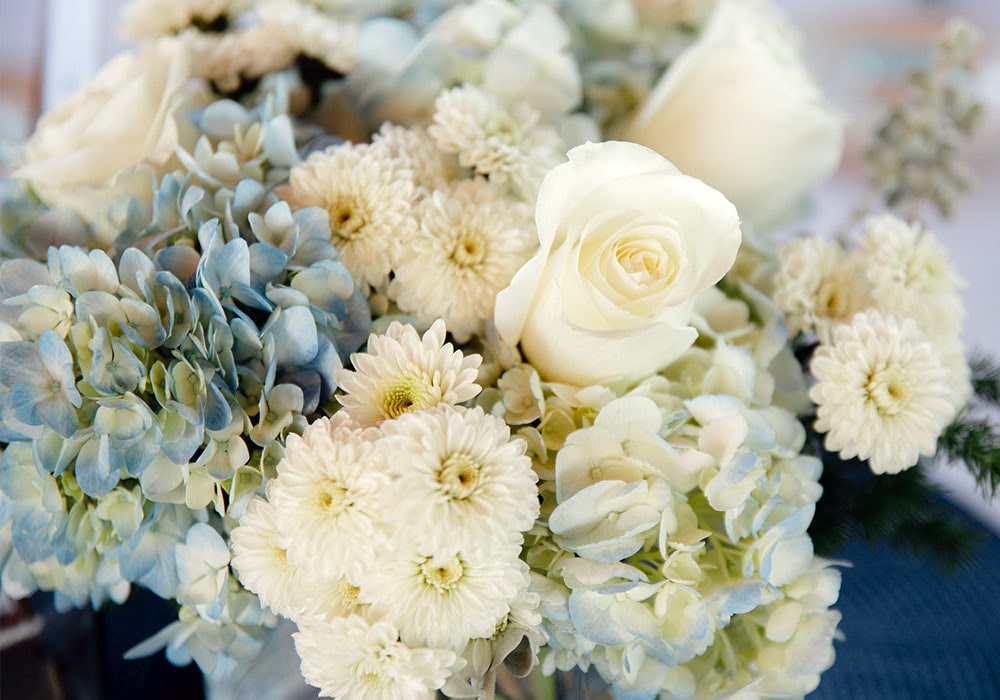 Winter Solstice: December 21, 2023
What is the winter solstice? Factually, it is the shortest day and longest night of the year and marks the beginning of winter. However, this occasion has deep spiritual significance in many cultures worldwide, including Native American, European, and Middle Eastern societies. In general, the holiday celebrates the sun's triumph over darkness as it rises the following morning, safely guiding us to the light. Decorate your home for the winter solstice with pine garlands adorned with mistletoe and holly berries, traditional plants of the season. Elevate your dining table with a centerpiece featuring white winter flowers like roses, anemones, and lilies paired with pine cones, hypericum, and seasonal greenery. Include tall white or green candles in the middle to bring warm, ambient light to your space on the longest night of the year.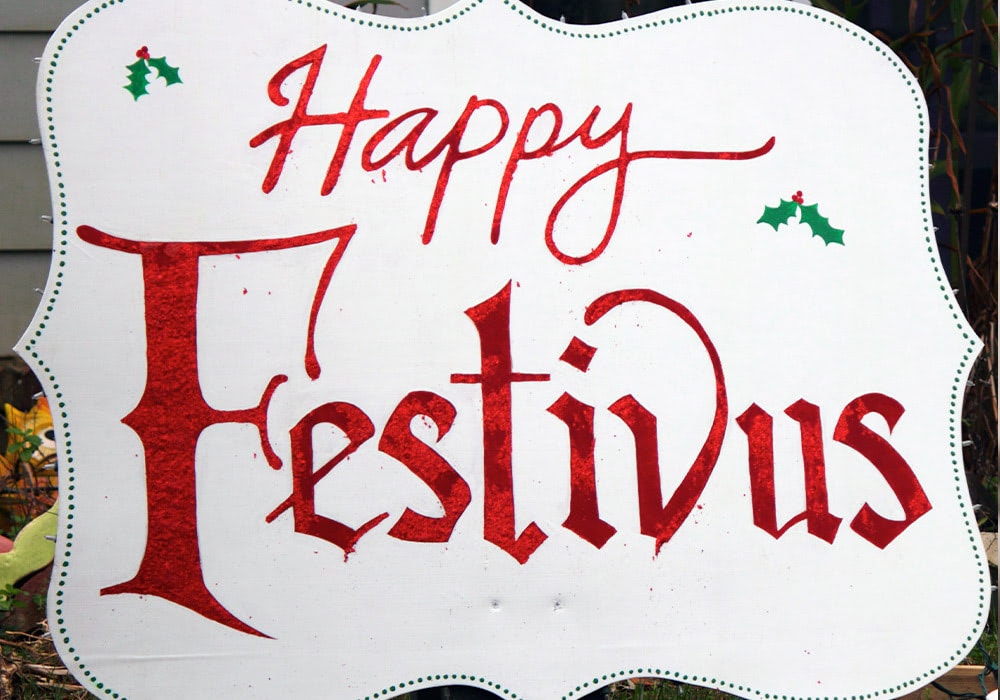 Festivus: December 23, 2023
The uninitiated may be wondering, "What is Festivus?" However, viewers of the hit '90s sitcom Seinfeld are quite familiar with the non-denominational, anti-commercial "holiday" created by the parent of one of the show's writers in real life. On "Festivus for the rest of us," friends and families gather for dinner, erect a bare aluminum pole, air grievances, praise "Festivus miracles," and display feats of strength. While your Festivus pole should traditionally remain bare, you can have a mini-pole positioned in the middle of your floral table centerpiece in the spirit of the holiday. You can also mention that one of your grievances is you'd like to receive more bouquets of fresh flowers delivered to you during the year.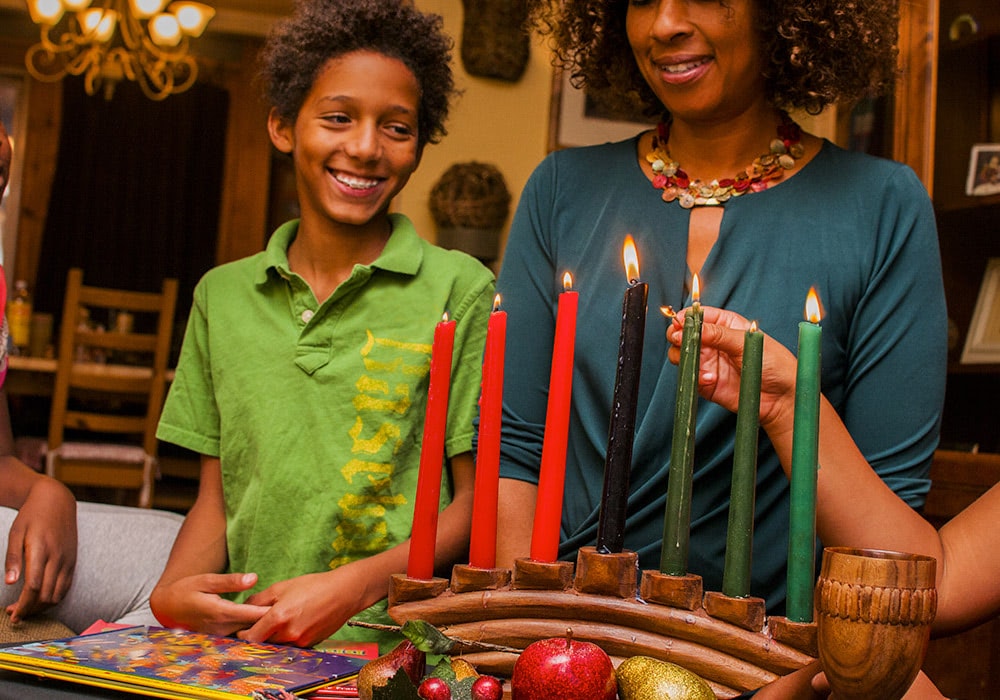 Kwanzaa: December 26 - January 1, 2024
Translated from Swahili as "first fruits," Kwanzaa uplifts, honors, and celebrates African American culture and traditions. During this seven-day holiday, families gather to bond, feast, and reflect on the seven principles of Kwanzaa: unity, self-determination, collective work and responsibility, cooperative economics, purpose, creativity, and faith. Along with the traditional holiday decor - including candles, ears of corn, a basket filled with fruit and vegetables, and the unity cup - fresh flowers in the holiday's colors can elevate the atmosphere with freshness and fragrance. Order an arrangement to surround the kinara (candleholder) bursting with red roses, yellow gerbera daisies, solidago, and festive decorative fruits such as apples. Complement with accent garlands and arrangements placed around the room.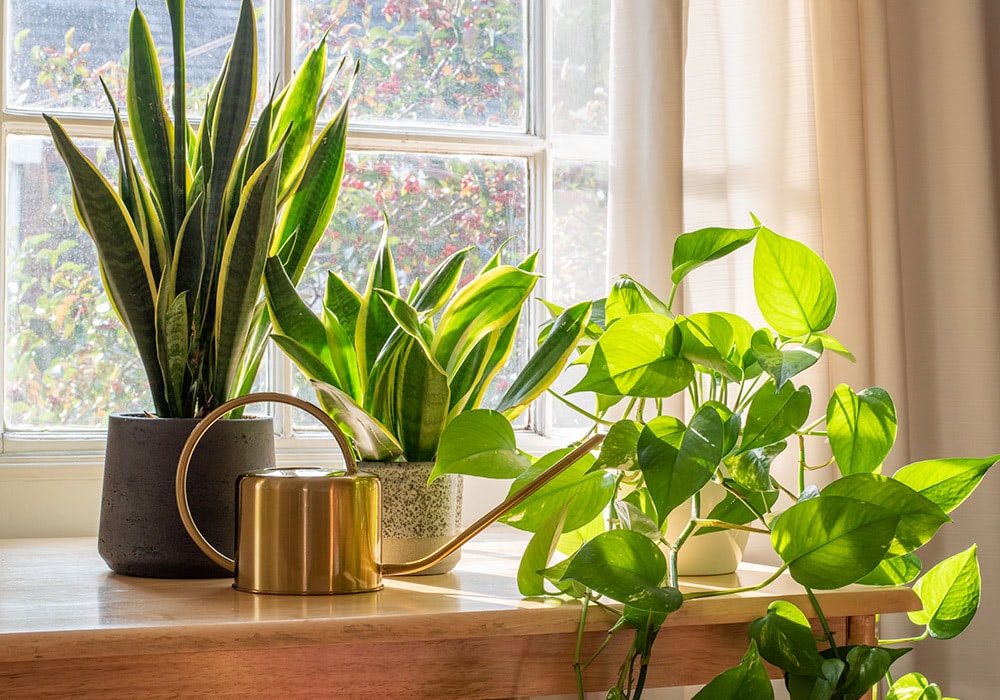 Houseplant Appreciation Day: January 10, 2024
Created by the Gardener's Network, Houseplant Appreciation Day aims to raise awareness about the many benefits of our trusty green companions. They filter the air we breathe, decrease stress and anxiety levels, improve our concentration, and help us feel more in harmony with nature. National Houseplant Day falls after the major winter holidays have passed, making it a fantastic occasion for chasing away the winter blues, gifting friends and family with plants, and acquiring some for your collection from your local florist. If you're new to plant ownership, National Houseplant Day is the perfect opportunity to cultivate your green thumb. Start with plants perfect for novices, such as
snake plants
,
ZZ plants
, and
air plants
.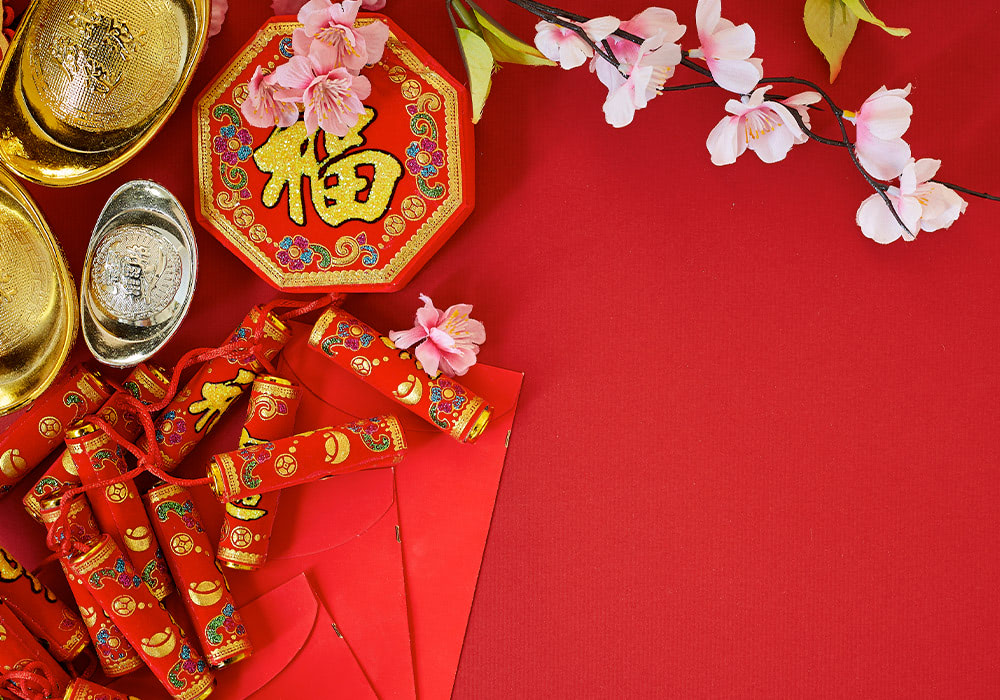 Lunar (Chinese) New Year: February 10, 2024
The Lunar New Year is one of the most significant holidays in East Asia and in Asian communities across the globe. In China, Korea, and the other countries that observe the occasion, businesses close and many return home to be with family while welcoming the fresh start of the new year. During the festivities, celebrants eat special foods, perform customary dances, and observe various rituals depending on their cultural traditions. Once the home has been cleaned in preparation for the holiday, decorate it with grand arrangements of flowers; popular blooms include orchids, peach blossoms, Narcissus, gladiolus, and peonies. Red flowers are especially fitting as they bloom in the lucky color of the holiday. Lucky bamboo plants make great gifts for loved ones as well.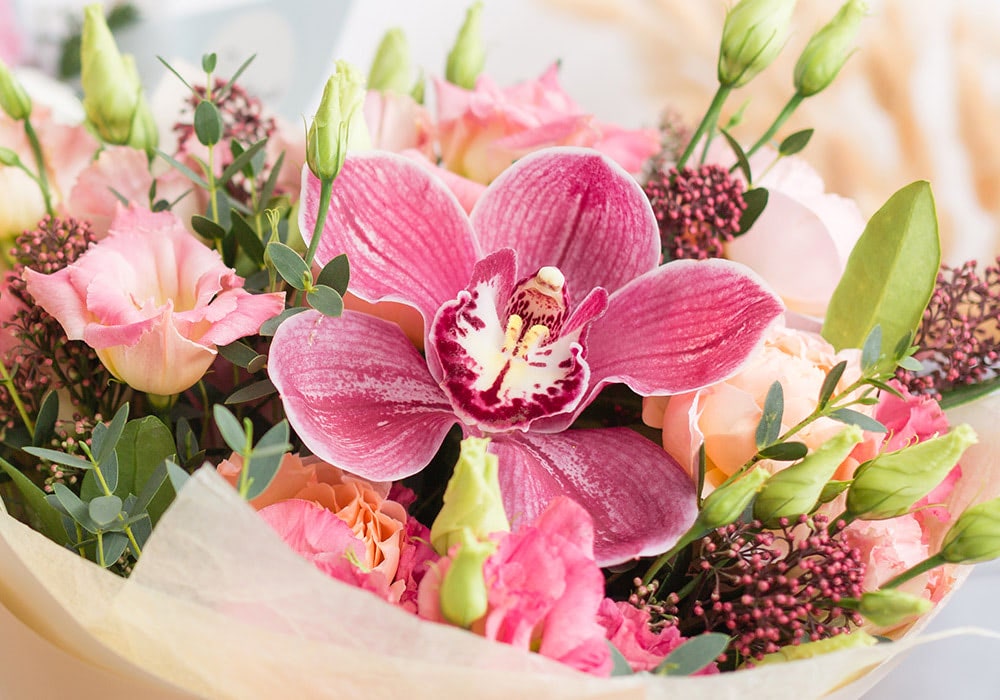 Galentine's Day: February 13, 2024
What is Galentine's Day? Fans of the iconic sitcom Parks and Recreation will tell you it started in February of 2010 when Leslie hosted her annual Galentine's Day party during season 2. On this occasion - always the day before Valentine's Day - take the opportunity to show your love for your favorite girlfriends. Get brunch with your squad, celebrate each other's accomplishments, and give gifts you know ladies love. Naturally, a luxe bouquet of flowers is the perfect way to express your appreciation for their friendship and brighten their day. From classic pink to cheerful yellow blooms, roses, alstroemeria, orchids, and hydrangeas will symbolize your unity, admiration, support, loyalty, and sisterhood. What better way to pay homage to girl power?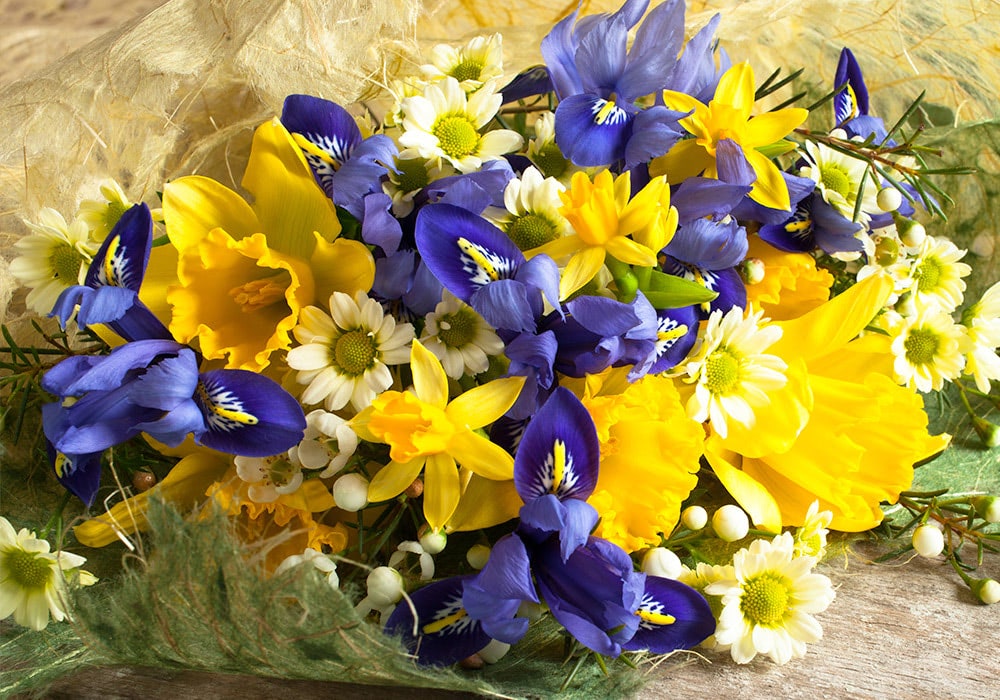 Mardi Gras: February 13, 2024
Also known as Fat Tuesday, the day before the Catholic season of Lent begins, Mardi Gras is the culmination of months of festivities in New Orleans. Costumed revelers fill the city, parades float down the streets, and brass bands constantly grace eager ears with music. There are many times during the festival season when flowers can enhance the occasion: If you're hosting a parade-watching party, adorn your porch with garlands of purple and yellow flowers accompanied by greenery, the season's three colors. Irises are especially popular Mardi Gras blooms, as are roses, daisies, chrysanthemums, and gladiolus. Send friends and family arrangements that can serve as centerpieces for celebratory dinners. Finally, elevate your costume with wearable flowers such as tiaras, leis, corsages, and boutonnieres. Laissez les bons temps rouler!
Winter is often described as the season of cold days and early evenings, which makes it the best time of the year to infuse your life with bright, cheerful blooms. Holidays and celebrations, no matter how big or small, bring a burst of joy and energy that livens up our winters and warm our homes. Honor these moments properly with fresh, festive flowers and chase away those winter blues.