We love her every day of the year, but on May 14, we have the chance to really show Mom the love and appreciation she deserves. Our Mom is a mentor and counselor, best friend and cheerleader. She made us who we are and continues to love us as she did when we were young. There is just something remarkably special about our Moms, and we love that there is a day set aside to celebrate them.
Peoples Flowers has been privileged to provide floral designs and bouquets for all occasions for over 70 years. Our collection of Mother's Day flowers and gifts has been created to give you a comprehensive selection of products, one of which will be perfect for her. Whether your mother lives in Albuquerque or across the country, we've got you covered. Here are just a few of our favorite designs from our annual collection. 
Floral Impressions (above) is a simply beautiful arrangement of spring flowers that will bring cheerful ambiance into any room. Bright and colorful, this display is perfect for the Mom who brings joy everywhere she goes.
If your Mom has a big personality and a bigger heart, Floral Fantasy is an extravagant floral design perfect for her. This grand arrangement is overflowing with lilies, snapdragons, daisies and hydrangea, and is a dramatic indication of your love for her.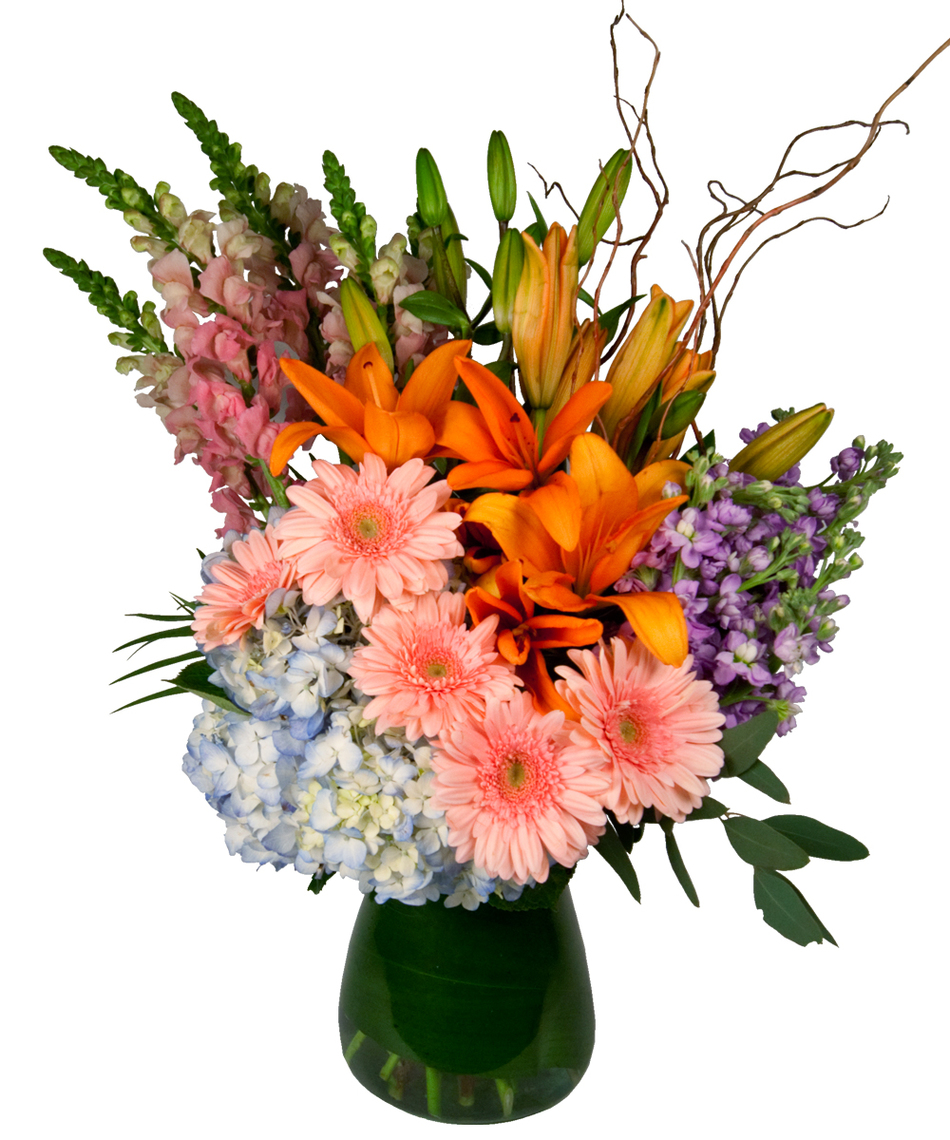 Crisp and classic, Stargazer and Hydrangea (shown below) lives up to its name. A natural combination of two popular blooms results in a memorable floral display – and is perfect for the mom who loves simple elegance and sophistication.
For more ideas and inspiration, we invite you to browse our site. If your Mom makes a statement all her own and you would prefer a custom arrangement, just let us know! Because like you, the team at Peoples Flowers love our moms, and we are committed to finding the perfect way to honor her on May 14.